FSI is implementing a fintech challenge in partnership with Startup Arewa tagged "ArewaFemtechFest" with the theme "Financial Inclusion for Female Entrepreneurs in Northern Nigeria".
It will be a virtual hackathon event where innovative solutions would be proffered and developed to tackle the challenges unbanked and underbanked female entrepreneurs face in Nigeria.
It is no longer news that women are more affected by poverty than men are because of the existing disparities in education, employment, and economic growth opportunities. This is the reason Startup Arewa is excited to partner with FSI to encourage and improve financial inclusion amongst female entrepreneurs in Northern Nigeria.
This would be done by proposing simple and easy to use fintech solutions to increase the participation of Northern Nigerian female entrepreneurs in setting up businesses, which should reduce poverty in the region. The founder of Startup Africa, Mohammed Jega, said: "When you empower a woman, you have empowered a community."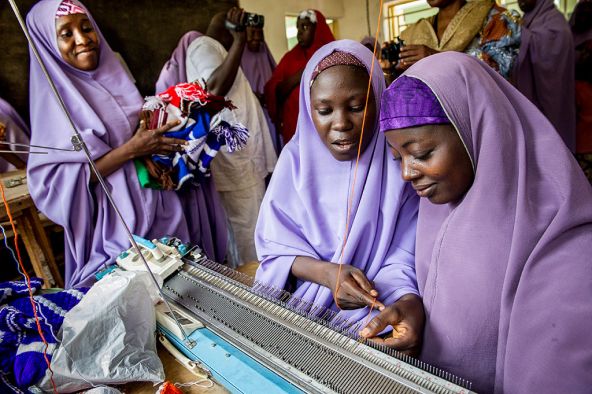 A report by PWC in April 2020 showed that 41% of microbusinesses in Nigeria are owned by women. However, 55% of financially excluded adults in Nigeria are women, of which 13.1 million are women in Northern Nigeria. This is so because business transactions are mostly done using cash within the "informal" channels. The cash, acting as business funds, are kept at home because of the distance between financial institutions concentrated in state capitals and few distant towns, and the participants in the informal economy. There is also a poor record keeping culture, a result of transacting through "informal" channels, which affects credit eligibility.
Mrs. Aituaz Kola-Oladejo, executive director of FSI, said of the collaboration: "Africa needs to be deliberate about building enduring businesses leveraging on tech-enabled services. Hence the reason we at FSI have chosen to partner with Startup Arewa to proffer fintech solutions to female entrepreneurs in the north whom we believe can contribute more to GDP growth when they become financially included."
Registration for the event began on the 18th of January and will end on the 1st of February. The event itself will end on the 4th of March, 2021. The top 3 winners will be awarded with N3m, N2m, and N1m respectively.
To see more information and to register, please visit here. For partnership opportunities, write info@fsi.ng or/and contact@startuparewa.ng
Nigeria in focus:
Population: 200.9 million (2019)
GDP: $448.12 billion (2019)
GDP Per Capita: $2,229 (2019)
Comments