Samsung has announced merging both Samsung Pay and Pass under a singular app platform called the Samsung Wallet. Following recent developments across the payment industry like Google's resurrection of the Google Wallet, Samsung seeks to stay on track with rival initiatives by offering simplicity to its users. The Samsung Wallet will include virtual cards for the contactless payment feature, support user Identification cards like driver's license, and even digital keys for smart lock home security.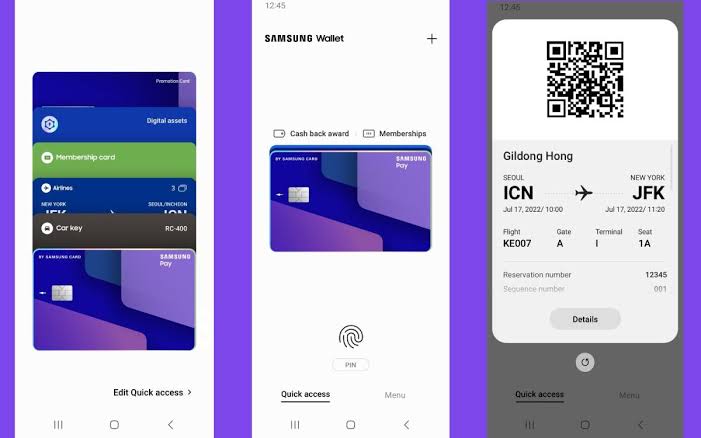 ‌‌In taking extra steps to reduce the ordeals of users in a digital ecosystem, Samsung Wallet is out to improve the financial and general lifestyle of users. Users will enjoy rapid and easy access to their payments and monitor their digital investments, as the Samsung Blockchain Wallet is also integrated into the Samsung Wallet. With several layers of security the Samsung Wallet stores passwords and verifies users' Identities ensuring that users can store vital documents, and official IDs and have no reason to worry about the risk of losing private data.
‌‌Samsung Galaxy users in the United States, United Kingdom, France, Italy, and Spain will be the first of many to access all these privileges by migrating into the all-new Samsung Wallet. As a company, Samsung is introducing new levels of technological solutions to its audience in a bid to drive digital inclusion and foster healthy competition against rivals like Google Wallet in the tussle for market dominance.
Comments