MasterCard and UAE-leading Fintech Kamel Pay has announced the release of new payment solutions. These two new innovative solutions will cater to underbanked individuals and businesses. The PayD card will help the payment needs of the unbanked labor force while the Centiv card will cover businesses. Founded in 2020, Kamel Pay prides itself in digital payment services to over 20 million users in the United Arab Emirates and abroad.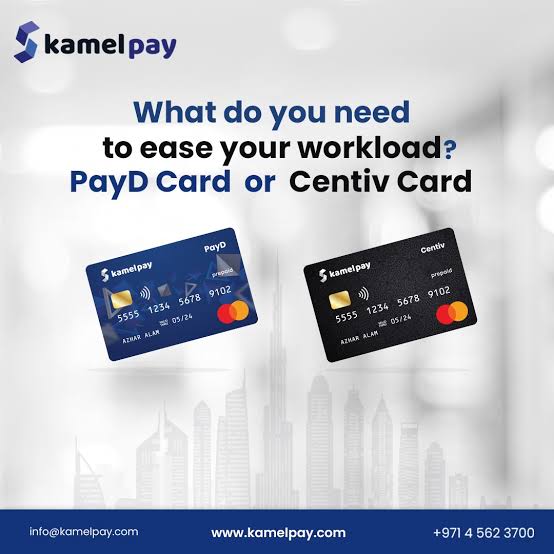 ‌‌Following an annual growth of 9% in the digital payment ecosystem of the Middle East, Kamel Pay and MasterCard will hope to drive faster growth in this region through their latest products. While fostering digital inclusion in the UAE, Kamel Pay through the PayD card will help individuals in the country to purchase and pay for goods and services like utility bills and money transfers on and offline. The Centiv card, on the other hand, is created uniquely to help companies or businesses reduce cash-handling operations, and stress-free payroll management, and generally provides tools for simple and easy business management.
‌‌In companies, restaurants, and stores in the UAE and globally MasterCard remains a major financial service provider, the multinational corporation is taking full advantage of the opportunity on deepening its foothold through this partnership. Working with MasterCard, Kamel Pay will seek to gain more relevance across the UAE as the big boys in the payment industry will offer a strong foundation for the Fintech company to deliver its products.
‌‌United Arab Emirates in focus:
Population: 9.89 million in 2020 as compared to 9.77 million in 2019
‌‌GDP: $358.8 billion compared to $421.1 billion in 2019
‌‌GDP per capita: $38,661 in 2020 compared to $43,103 in 2019
Comments