Starling Bank has announced recording 93% profits in its annual revenue for the last financial year, which ended in March  2022. The Goldman-backed digital bank has reported profits in times when other Fintechs have stumbled in Europe. Despite being one of the world's biggest Fintech hubs, the UK has been challenged by the politics of Brexit and the COVID-19 pandemic. Firms like Starling Bank have found innovative ways to rise above the challenges and rose to the occasion by providing solutions like online banking, which was very beneficial during the pandemic.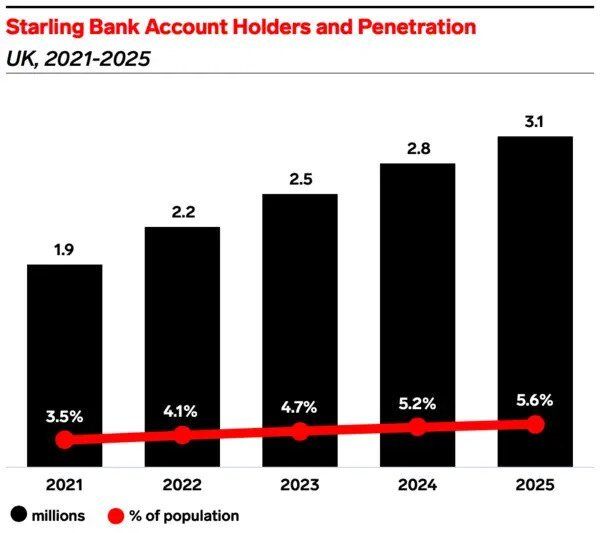 Licensed to allow users to run and manage digital-only bank accounts, the profit surge has shown a high adoption rate for digital banking in the United Kingdom. Starling Bank observed growth in lending funded by its growing deposit base, which increased by £600 million in just three months. This could be linked to the growing financial inclusion rate aided by the pandemic as more Brits have sought to avoid contacts and run cashless. In addition, the profits recorded by Starling Bank have revealed the UK's mature funding ecosystem. Many British startups have access to initiatives like tax-advantaged venture capital schemes, which provide tax benefits to investors for contributing to British Startups.
The firm has fully utilized the government's post-pandemic economy rescue scheme by relying on the government's biggest initiatives like its green light for firms like Starling Bank to be official loan providers. Staring Bank hopes to become a major competitor to traditional banks and lead the adoption of digital and financial inclusion.

The United Kingdom in focus:

Population: 67.22 million in 2020 as compared to 66.84 million in 2019

GDP: $2.708 trillion compared to $2.857 trillion in 2019

GDP per capita: $40,284 in 2020 compared to $42,354 in 2019
Comments