Microsoft, joining global technology titans like HUAWEI, Google Inc., and Facebook, has revealed plans to enter a partnership with the Federal Government of Nigeria to help young Nigerians.
To be more exact, Microsoft is offering support to the FGN for the digital transformation pillar in their Economic Sustainability Plan. This continues Microsoft's investment in Nigeria, after Africa's Technology Development Centre was established last year.
In a virtual meeting with Microsoft Corporation team, Nigeria's Vice President, Yemi Osinbajo, noted that the global company's interest in giving support to the Federal Government's efforts is a welcome development. He noted that the interest could be used to address issues that affect Nigerian youths, particularly in engaging them productively.
This partnership comes after global tech titans revealed their plans for Nigeria. Google Inc. announced in July 2020 plans to establish in Lagos its Google Launchpad Space. This will be its first Launchpad Space outside the United States. In September, Facebook publicly announced its plans to open an office in Lagos, following its plans to expand in Sub-Saharan Africa. Huawei, in November, promised VP Yemi Osinbajo that it would position Nigeria as a technology center for Africa.
Speaking about the partnership with Microsoft, the Vice President said he has often pondered on how Microsoft can be a much more effective partner with Nigeria as a country. He said, beginning with the African Development Centre which he thinks is excellent, the partnership (Microsoft with FGN) shows Microsoft's commitment in developing the digital centre in Nigeria. He also said the partnership shows Microsoft's confidence in Nigerian talents and the Federal Government's commitment in ensuring the talents are developed in the best possible ways.
Additionally, Vice President Yemi Osinbajo assured investors in the Nigerian economy that Buhari's administration is committed to creating the right environment for businesses to thrive.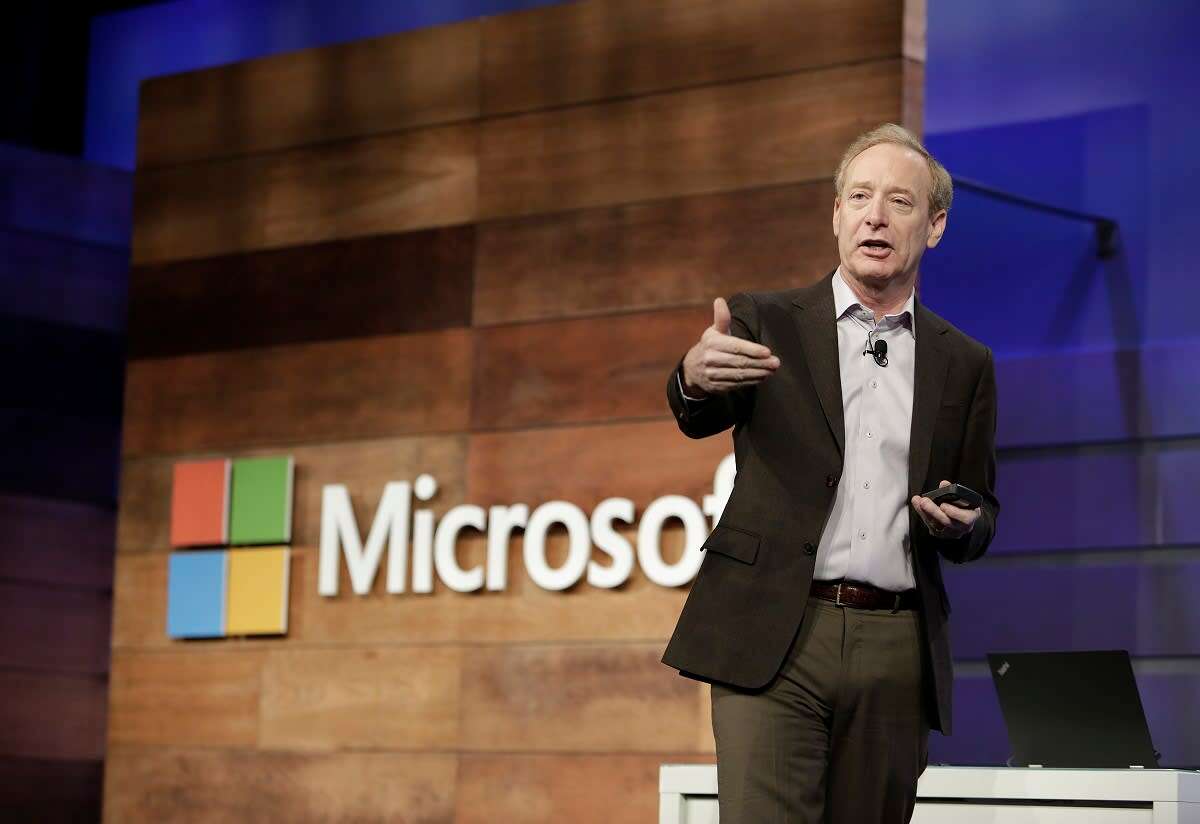 In his remarks, Mr Brad Smith, the President of Microsoft who led the Corporation team in the meeting, said Microsoft's investment in Nigeria demonstrates the company's enthusiasm about the digital transformation happening in Nigeria under Buhari's administration. According to him, Microsoft's vision for investing in Nigeria is one that would lead to creating Africa's most viable tech ecosystem. He made a proposal of a timeline of 90 days for stakeholders on both the government side and from Microsoft to work out the details of the various areas of collaboration.
Comments