Nigeria-based fintech company Paystack has expanded and launched early access programs across Côte d'Ivoire, Egypt, and Rwanda after receiving authorisation from those markets. The payment giant has received authorisation as a Payment Service Provider from the National Bank of Rwanda and a Payment Facilitator and Payment Service Provider from the Central Bank of Egypt.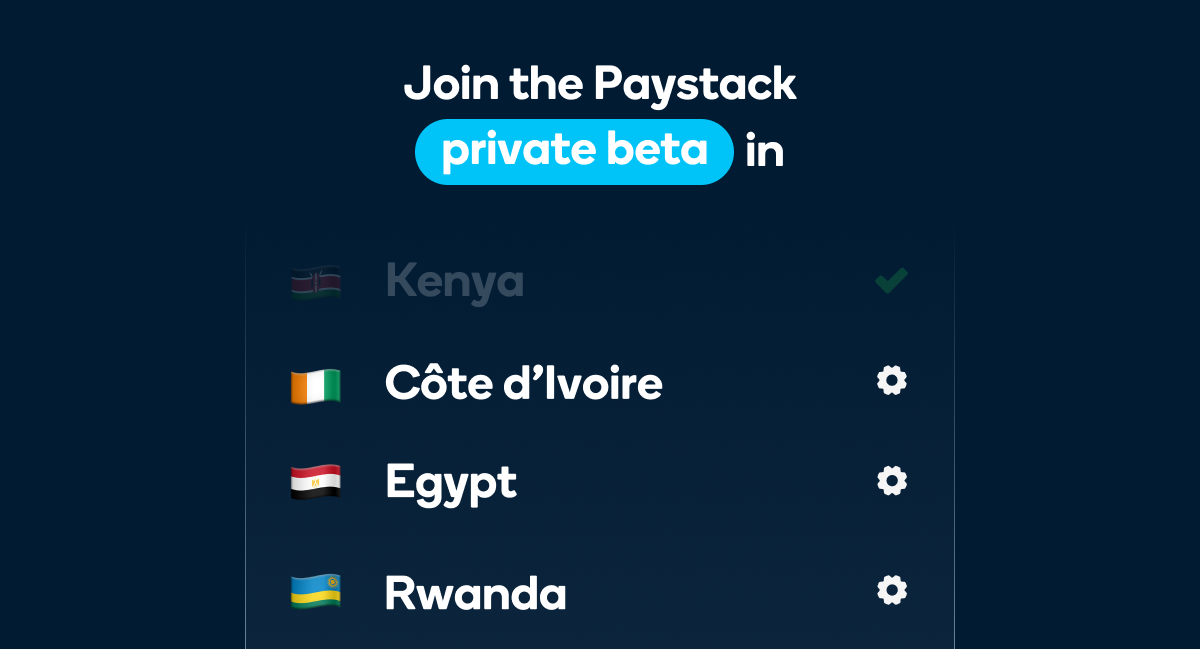 Paystack's mission is to accelerate commerce across Africa. With active operations already established in Nigeria, Ghana, Kenya, and South Africa, Paystack will work with an initial group of businesses in its new markets to refine the platform in each country, implement feedback, and ensure that they build a fast, reliable, and delightful payment experience for each respective market.
In Côte d'Ivoire, Paystack has partnered with leading financial institutions and mobile money operators directly. These authorisations and partnerships will allow Paystack to operate in full compliance with local regulations.
Paystack has also announced that technology startups and e-commerce retailers looking for an excellent payment partner in Côte d'Ivoire, Egypt, and Rwanda can kindly apply to join the private beta using the links below:
Join the private beta in Côte d'Ivoire (English, Français) 🇨🇮
Join the private beta in Egypt 🇪🇬
Comments