The Nigerian cashless policy and the issues that undermine it.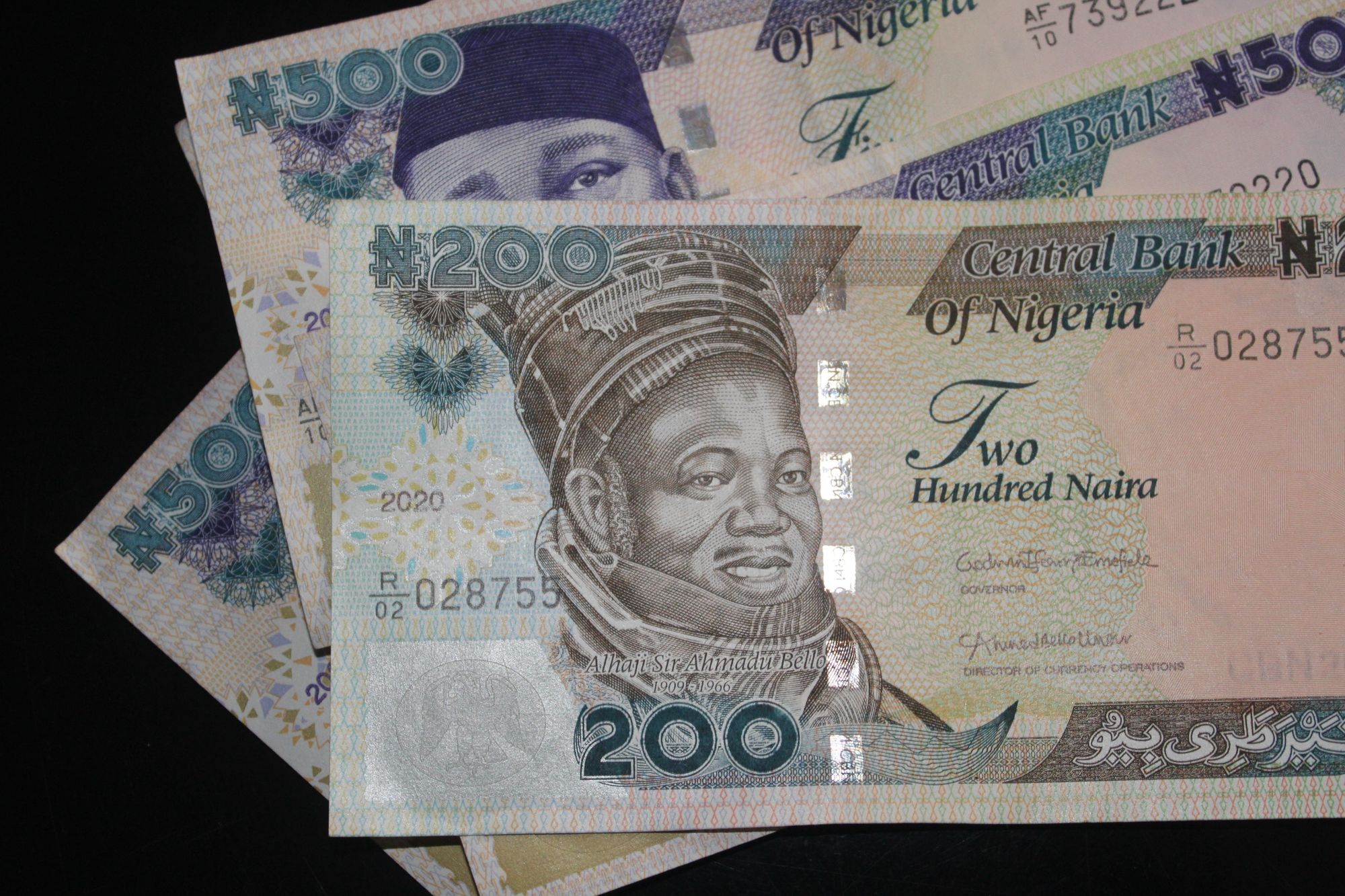 On October 26th, 2022 the Central Bank of Nigeria led by Governor Godwin Emefiele announced the redesign & replacement of some denominations of the country's legal tender, the Naira. The new bank notes for N200, N500 and N1,000 were launched on November 21st, 2022 by President Muhammadu Buhari, and were to be in circulation from December 15th. This would not be the first time Nigerians would witness a Naira redesign so all fingers were crossed.
A deadline extension, court cases and a few riots later, the Naira (both old new and old) has become and is still is as scarce as a tortoise's tail, leading to ultra-long queues at ATMs, 10% - 50% charges by POS Merchants for cash withdrawals and other issues.
Why the Redesign?
As with lots of policies, the overall goal of the redesign was for the 'greater good'. According to the CBN, the global standard period for redesigning a country's currency is five to eight years, which means the Naira is long overdue for redesigning. The apex bank also says that the redesign is expected to help check counterfeiting, ease inflationary pressures, deepen financial inclusion, and among others, enhance the cashless policy.
Why the scarcity?
The 'cashless policy' purpose of this redesign distinguishes it from earlier Naira redesigns and currency replacements. Previously, people would deposit their old bank notes and receive new notes in exchange, however this time around, the CBN says, there isn't an explicit exchange of new bank notes for old (i.e, it is not a swap). They encouraged Nigerians to explore other payment options for economic transactions, such as USSD, online banking, etc.
Although the general public is unaware of the volume of new Naira that was printed, the shortage that is currently occurring and the non-swap/exchange approach may indicate that in order to enable the cashless policy, the CBN might have aimed to retract some portion of the Naira that was previously in circulation through the deposit of the old Naira notes bank into bank vaults.
According to Stears, the CBN seeks to mop up about 2.7 trillion Naira - over 80% of the total currency in circulation (3.2 trillion Naira). If this stands, then what that means is that we have about 0.5trillion in circulation as opposed to 3.2 trillion, now that is a staggering fraction.
The Underminers of going Cashless
A cashless economy sure has its benefits, however, it seems that in the Nigerian context, the hardship it is creating outweighs the benefits. It also seems that the push towards cashless has been met with a very interesting set of challenges like the following;
Demographic Sensitivity
'What works for A may not work for B' is a key statement when trying to replicate interventions or policies across different demographics. The current deployment of cashless policy seems to be a tad out of sync with how things work in Nigeria. With about 47.25% of our population being in the rural areas which have insufficient banking systems and internet access and are heavily reliant on cash, this policy which had a small implementation window would end up making life unbearable for the people in the rural areas.
High Poverty rate & High Banking Costs
As highlighted in the previous point, cashless policies work better in banked communities, and banking is expensive for the poor given the relatively high cost of account maintenance and other banking costs. With about 63% of Nigerians living in poverty, and over 40% of Nigerians being unbanked and a cashless economy is a hard nut to crack within a short time frame. Here's why;
The cash handled by the poor is hardly enough to even be banked. E.g, Let's say that Mama Obi, a fruit seller, makes 4000 Naira today, if she sets aside her cost of N3,000 for restocking tomorrow, uses N500 for food, she will be left with N500 to either put in Esusu or bank - she goes with the former as it is faster and more effective for her.
Banking is expensive for the poor, both from the bankers end, and from that of the banked. If we consider mama Obi with a daily profit is about N1000 and final take home of N500, if she were to purchase a POS machine which goes for an average of N25,000 it might take about two months retake home profits to acquire, minus other charges. Banking transaction costs are also quite significant for people with lower income.
*Mama Obi represents over 57% of businesses  in the informal sector from bus and keke maruwa drivers, to hawkers, to vulcanisers and all who cater to the day to day needs of the average Nigerian.
National Orientation
If a policy has been decided on to be put in place, a core part of policy implementation is awareness creation. This creation of awareness should not just be on the policy change, but also on the impact (positive or negative) of this policy, as well as detailing potential pathways for containing the issues. A good national orientation strategy leaves no one behind and is deployed strategically months or even years ahead of the intended policy change.
Strategic Implementation
One of the greatest underminers of Nigeria's cashless journey would be an obvious lack of strategic implementation. While the policy in itself was good, it did not have the underground structures required to carry it. With just about 42% of the population using any form of internet banking, that leaves over half of the population without a transaction means in the new 'cashless' world they have found themselves. A better implementation approach would have been to build a non-internet banking alternative that would be adopted at scale and after about 90% adoption and coverage has been reached, the new policy could then be implemented.
Charting the Way Forward
Innovation
For banks and other players in the financial sector, including entrepreneurs, the Naira crunch presents an unparalleled chance to develop better and more inclusive financial services. There are many financial services solutions available, but more innovation is required to reach the unbanked population. Kenya's m-PESA could serve as a model for founders.
During this time, the shortcomings of the nation's current financial services offerings and its low degree of financial inclusion have become apparent as downtimes for internet and mobile banking applications risen exponentially, USSD became an ou pas banking option, among other issues. The chance to strengthen and develop more inclusive and resilient financial systems is posed by these challenges, for both banks and tech companies.
Policy Reconsideration
Given the present cash shortage, individuals are compelled to stick with merchants who can offer cashless transactions. As a result, rather than shopping from the women at the local market, one is likely to shop at bigger stores, minimarts, and supermarkets- exacerbating the plight of our poor. Nationwide unrest has also increased as a result of the cashless policy. With all of these things happening, it may be appropriate for the government to examine the policy and make adjustments, such as injecting sufficient naira into the economy and developing the necessary infrastructure to support the cashless policy in the future.
Comments