Apple has announced the launch of Apple Pay Later, a Buy Now Pay Later (BNPL) offer that would allow users to pay for goods in installments with zero interest. Apple has partnered with Goldman Sachs Group Inc as the lender, as the mobile manufacturing giant sets its gaze on introducing better models that would help consumers in obtaining quality products regardless of the global economic state. However, Apple's latest feature has been met by several mixed reactions from several players like PayPal, Klarna, and Affirm in the BNPL market.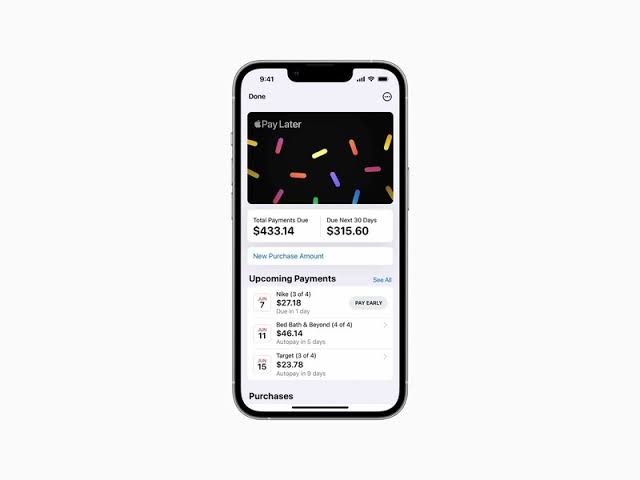 Certainly, Apple's entrance offers users the luxury of alternative options as Apple Pay Later offers "Apple Pay in 4" which gives users the option to make interest-free payments every two weeks, or "Apple Pay Monthly Installments" which is a longer payment plan. However the same cannot be said for companies like Klarna, PayPal, and Affirm, Apple's presence is coming with serious implications as shares in Affirm have plunged by 17%. Klarna on the other hand has laid off over 10% of its global workforce and PayPal has been forced to revamp its products as it announced the launch of "PayPal Pay Monthly" this morning in a bid to ensure the company's thriving stake in the market.
The race has begun and is yet to be decided in the BNPL industry as Apple and several players jostle for the hearts of users. Apple Pay Later will focus on building upon innovative solutions for millions of its customers in the U.S and the world in a bid to own the competitive edge in an ever-evolving industry.
The United States of America in focus:
Population: 329.5 million in 2020 as compared to 328.3 million in 2019
GDP: $20.94 trillion compared to $21.43 trillion in 2019
GDP per capita: $63,543 in 2020 compared to $65,279 in 2019
Comments