GTBank Managing Director, Mr Segun Agbaje, informed analysts this week that an application for the establishment of GTBank's fintech company would be filed before the end of the week.
According to Mr Agbaje, this payments company will be part of the new structure of the company from the first quarter of 2021.
GTBank is planning to operate as a financial holding company, which will enable the organisation to operate in other sectors and thereby increase its revenue and profits.
In the past, GTBank and other banks were allowed to delve into other businesses, but the Central Bank of Nigeria (CBN), which regulates the sector, later directed banks to only face their core business, banking.
This forced most lenders to sell-off their other businesses in insurance, stockbroking, asset management and others. Only those allowed to still have these arms are banks operating under a holding structure like Stanbic IBTC, FBN Holdings and a few others.
GTBank is planning to become a holding company from next year to allow it to operate in other sectors in the financial services industry.
At the analyst report, the MD/CEO of the financial institution said the proposed GTBank Holding Company (Holdco) will operate an asset management company, Pension Fund Administrator (PFA), a payments company and the banking business.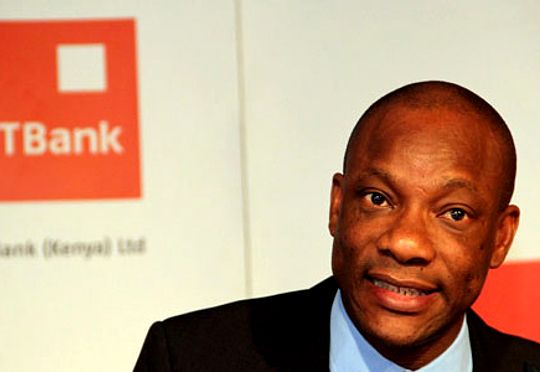 However, he said the banking arm will be split into three and will comprise GTBank Nigeria, GTBank East Africa and GTBank West Africa.
He noted that the managing director for the GTBank Nigeria will likely be announced by October 2020.
"In terms of the bank operations, we are going to split it into three; GTBank Nigeria, GTBank East Africa and GTBank West Africa.
"We will then have other business units like asset management, a PFA and a payments company. Hopefully, this week, we will put in our application for final approval for the payments company."
Speaking further, the banker, who is retiring from the position in 2021, stated that, "For the asset management and PFA, we are going through due diligence as we speak on an entity."
He expressed optimism that GTBank's proposed payments company will succeed because of the level of inflows and outflows in the space.
GTBank is not exactly new to the payments industry in Nigeria as it already has a platform called GTPay. However, the ecosystem is boasts top players like Interswitch, Paga, Paystack, and a couple of others.
Comments