The Bank of Ghana looks to be edging close to a digital currency with the latest announcement from the Bank's First deputy governor Dr Maxwell Opoku-Afari. The deputy governor revealed in a statement that the project is currently in its last phase of development, and implementation is expected to start in two months.
"The pilot phase is expected to start by September, and the success rate would determine the next step." Dr Maxwell Opoku-Afari
The plan to roll out an E-cedi has been in motion since November 2019. Although the growth in the acceptance of cryptocurrency can be cited as one of the reasons why the country is interested in launching its own CBDC, the increasing number of mobile money users is another. According to a report, MoMo transactions surpassed cheques by $40 billion in the first quarter of 2021.
The Bank of Ghana created a payment system department in 2016 to further this course and has enhanced digital cross-bank transactions country-wide. Recently, it also partnered with Emtech (A digital transformation consortium) in February 2021 to launch a sandbox that emphasizes blockchain, central bank digital currencies and financial inclusion.
The Digital currency project aims to transform the developing nation into a "cash-lite" society, thus improving financial inclusion among the citizens and promoting stability in the country's payment system.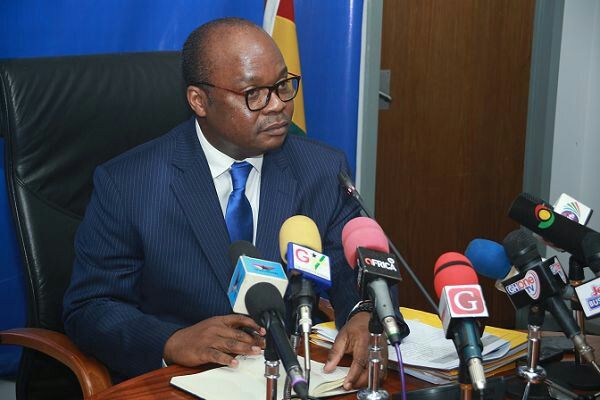 The Governor of the Apex bank of Ghana, Ernest Addison, also unveiled on May 31st in a press conference that the project is already in its final stages. To uphold its reputation as Africa's leading country when it comes to embracing emerging financial opportunities, Addison mentioned that the process would undergo three phases: the design phase, the implementation stage, and the pilot phase.
"With these types of things, you have to go at it in phases... The next phase would be the pilot phase, where a few people would be able to use the digital currency on their mobile applications", Ernest Addison Governor of Bank of Ghana
The Governor also appraised the use of the "regulated" digital currency, calling it fiat money on its own. He stated that "unregulated" cryptocurrencies like bitcoin are too volatile to play the function of money.
While Ghana cuts above the chase among African countries in implementing a digital currency, certain African countries like Morocco, South Africa, Egypt, Nigeria and Kenya are looking to establish a similar project.
Ghana in focus
GDP: $72.354 billion in 2020 compared to $67.234 billion in 2019
Population: 31,072,945 in 2020 compared to 30,417,858 in 2019
GDP per capita: $2,328 in 2020 compared to $2,210 in 2019
Comments