Nigerian-based digital bank Carbon has announced the launch of Carbon Zero, a buy now pay later web app which would provide users with the opportunity to spread the purchasing cost of products. Carbon Zero would aim to enhance the lives of Africans, especially Nigerians as the country continues to be challenged by economic troubles like high inflation, falling reserves, and import costs in oil prices.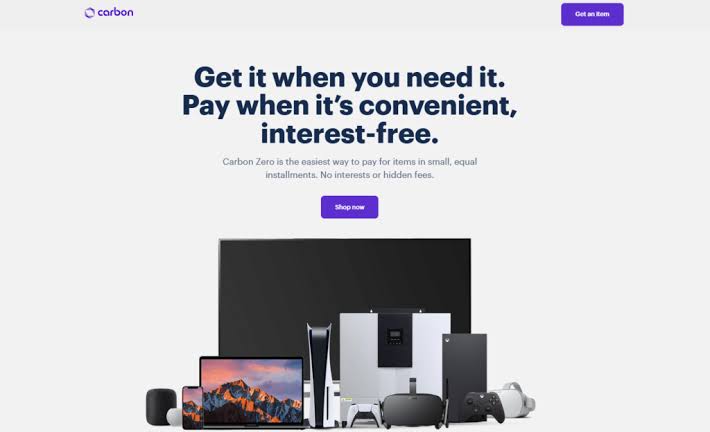 ‌‌Through basic information like the Bank Verification Number (BVN) and account number, the technology of Carbon Zero would in seconds access affordability and give the right credit decisions. This singular process will offer millions of customers the convenience to make payments by splitting costs at zero interest rates. On Carbon, Zero users are open to an unlimited range of stores and categories of products on its platform. Principally, the Fintech company hopes to create a digital oasis for many Nigerians and Africans who have to deal with the consistent increase in the cost of goods and services.
‌‌Asides from its digital banking services, Carbon is exploring new innovative solutions that can empower the lives of Africans in severe economic terrain. It will be interesting to see how sustainable Carbon Zero would be in a continent ravaged by trends of economic instability. However, as Carbon seeks to provide credit and good financial services, the Fintech company will hope to have a competitive advantage over other companies with the Carbon Zero web app.
‌‌Nigeria in focus:
Population: 206.1 million in 2020 as compared to 201 million in 2019
‌‌GDP: $432.3 billion compared to $448.1 billion in 2019
‌‌GDP per capita: $2,097 in 2020 compared to $2,229 in 2019
Comments