The recently concluded FoundersCabal Virtual Demo Day by Talemia had over 500 attendees from countries like Nigeria, Kenya, Egypt, Ghana, Rwanda, the USA, Argentina and some parts of the UK. Key players within the ecosystem, such as Venture Capitalists, Operators, Community Leaders, and CEOs, were also present at the event.
The event kicked off at 7 pm WAT with insightful opening remarks from the Founder at Talemia, Victor Onyekere. He stated that the Demo Day was the first to something big that is still being worked on behind the scenes. He added that the programme was about giving these founders quality feedback and getting them into solid high-level growth networks to double down on their products and business in general.

He also added that emphasis should be placed on developing quality startups if we're going to solve problems at scale. The product and the customer are the two most critical aspects of any solution. We must get back into the business of startups and not get lost in the startup frenzy.

Victor ended his opening remarks by highlighting that Talemia has become an early believer in Africa's most promising startups and will need the backing of key players in the African ecosystem to build something that would be transgenerational.
The event also had a special Fireside Chat session with Nubi Kay, the Programs Lead at Paystack for Startups, where he talked about the impact of Paystack on founders at the early stages.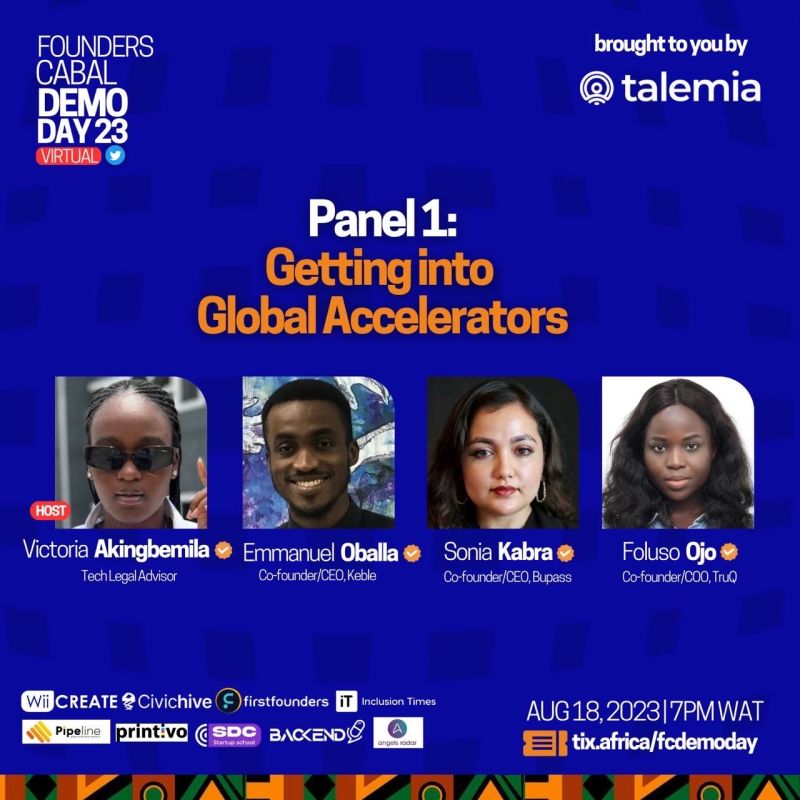 The first-panel session focused on how founders can get into Global Accelerators, moderated by Victoria Akingbemila. Sonia, Foluso and Emmanuel each shared critical areas that founders must focus on to increase their chances of getting into global accelerator programmes. The second panel session centred around how founders can talk to investors moderated by Nwanne Nwonwu. Chudi and Ayobamigbe each took a deep dive into the psychology of raising money and sharing key things investors look out for in founders before writing checks. Some attendees took turns to engage the panellists at the Q&A session, asking questions about pitch deck design, fundraising and market penetration.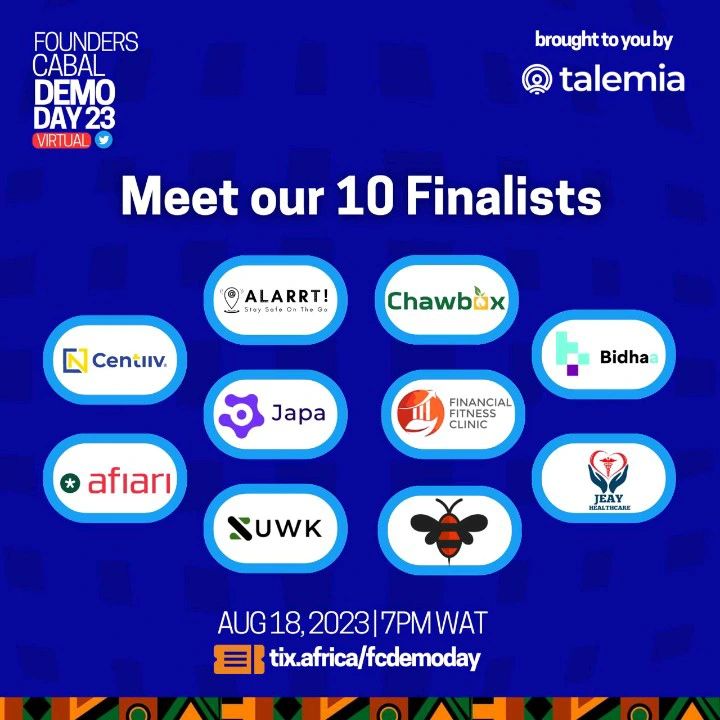 The pitch session profiled 10 startups who took turns pitching their solution to the general audience. Temitope Ekundayo, David Lanre Messan, Cynthia Chisom, and Toluse Dove Francis, who served as Executive Judges, provided quality feedback to the founders and scored them accordingly. The startups represented were - Skill Up With Kahdsole (SUWK), Centiv Pay, Belarush, Afiari, Chawbox, Bidhaa, Financial Fitness, Japa, Alarrt, Jeay Healthcare. Skill Up With Kahdsole won the Demo Day Finals. Organizations like Paystack, WiiCreate, FirstFounders, and SDC Startup School offered up to $50,000 in gifts, perks and bonuses to the 10 finalists.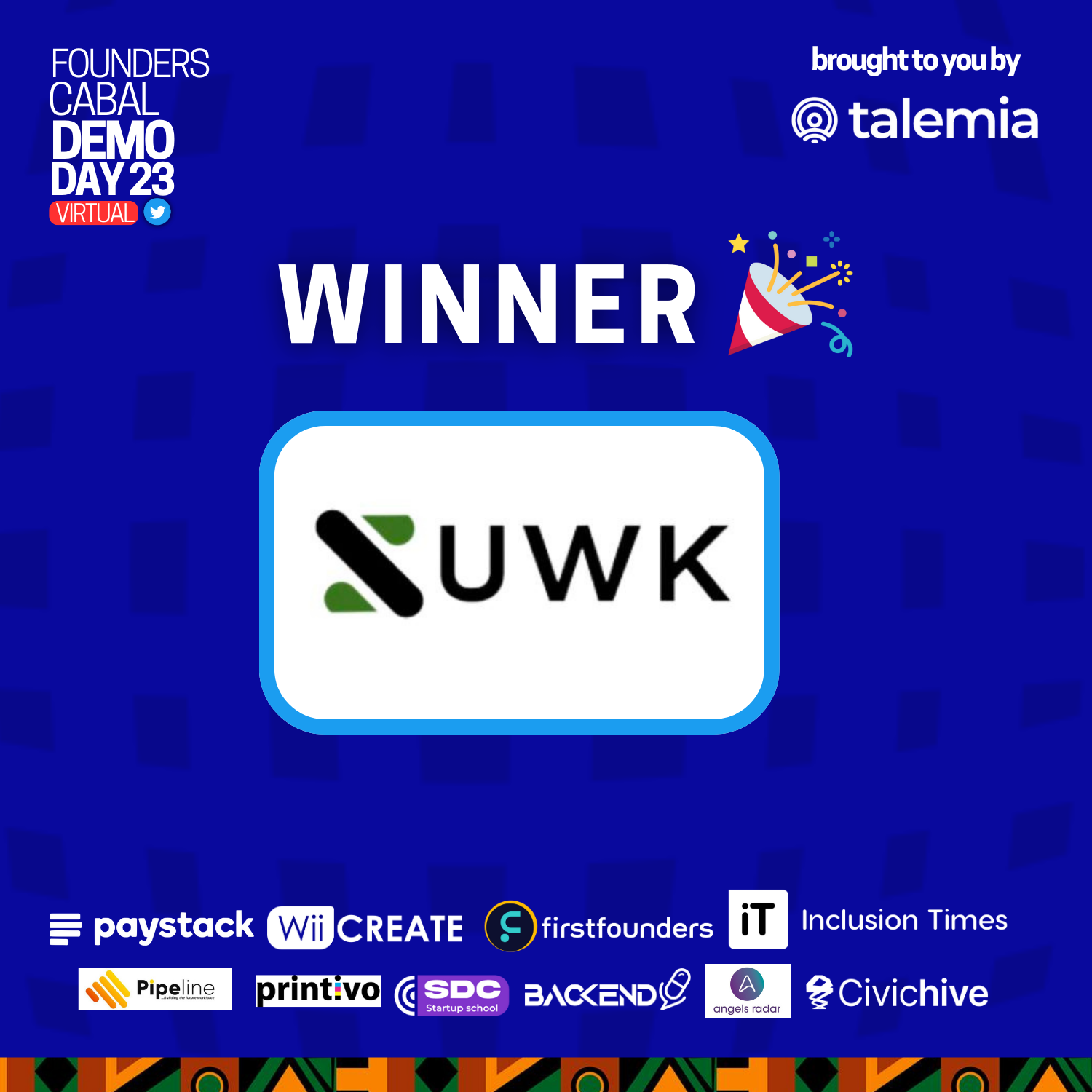 The Demo Day ended on a grand note with the event host, Chizurum Egwunwankwo, urging founders not to build in isolation but within circles where they could get open quality feedback on what they were building. She stressed the need for builders within the African ecosystem to join FoundersCabal - a high-impact community designed for everyone working within the tech ecosystem in Africa
---
Inclusion Times is the official media partner for the Founders Cabal Virtual Demo Day by Talemia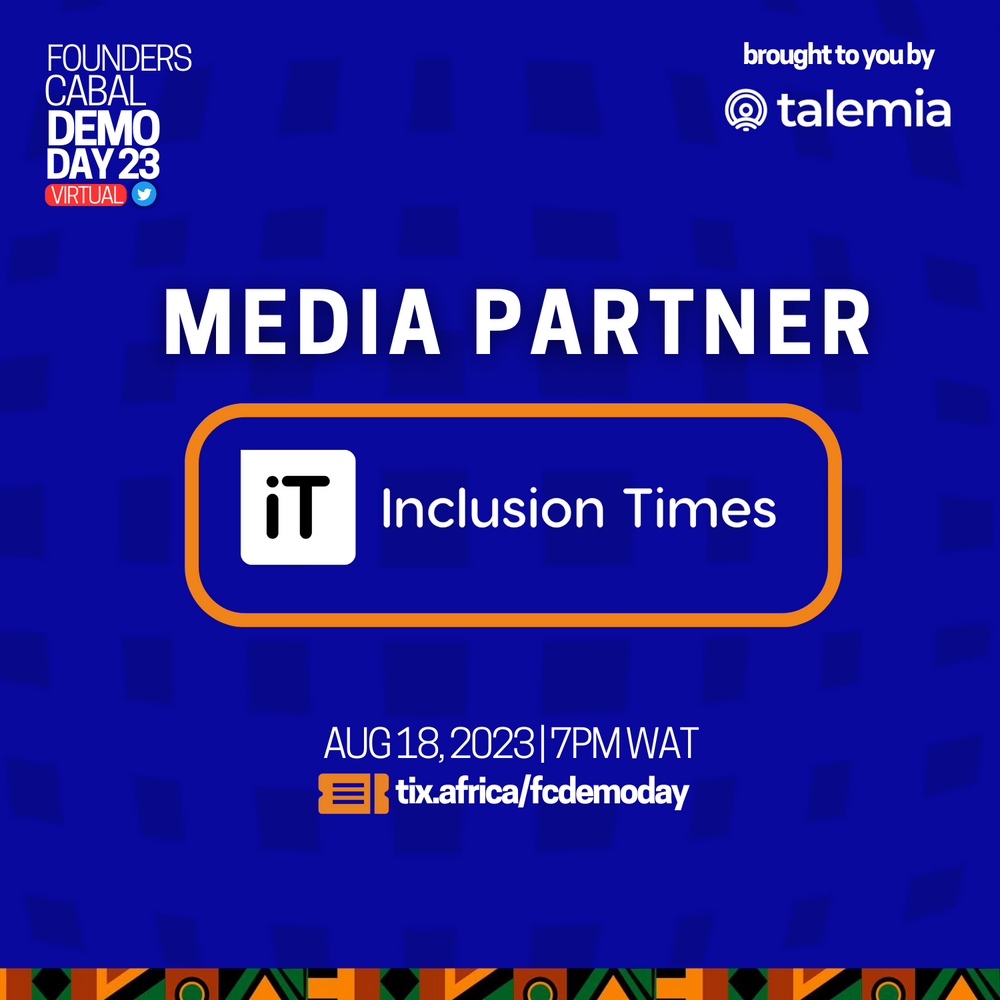 Comments